Accessories
Racks and Infrastructure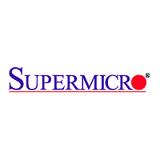 Supermicro's new SuperRack® systems were designed from the ground up for ease of installation, maintenance, and scaling. They offer effortless rear access and cabling arrangements for hot-swap-capable servers, such as their Twin and Double-Sided Storage® families. SuperRack® is convenient, flexible, reliable, customizable, and compatible. Pogo likes Supermicro rack solutions because of their ability to support heavy loads for high-density server solutions. The solutions are compliant with ANSI/EIA RS-310-C/D/E standards, and compatible with APC InfraStruXure products. Features like the "Per U" Design for cable management, and their flexibility and expandability in almost any datacenter environment, make them the perfect choice for large and small deployments alike.
UPS and Power Distribution

APC is the gold standard in power protection, helping safeguard against data loss, hardware damage, and downtime. APC provides end-to-end AC- and DC-based backup power products and services, including surge suppressors, uninterruptible power supplies (UPS), power conditioning equipment, power management software, and DC power systems. The company also offers precision cooling equipment, and professional and consulting services for Nonstop Networking™.

Pogo has used APC products in data center deployments around the world. APC products are highly manageable, and feature self-diagnostic capabilities and standardized modules, mitigating the risk of human error for increased overall data center reliability. The breadth of available APC products fit almost any deployment, from a single backup unit to an entire datacenter.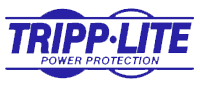 Tripp Lite provides proven power distribution solutions for a wide variety of professional IT environments. Features like visible power meters and remote PDU control give data center admins complete control over their power distribution, either at the rack or from a remote location.

The rugged design of Tripp Lite products has made them a favorite choice for Pogo solution deployments. With options for basic, metered, monitored, and switched models, customers can get exactly the control they need for deployments of all sizes.