syGlass Certified VR Workstations
Make the most of syGlass VR
syGlass is a scientific data visualization and annotation system designed to work seamlessly with virtual reality technologies like the HTC Vive and Oculus Rift. Explore the maximum capabilities of syGlass with hardware built from the ground up to meet the challenges of next-generation scientific computing. These versatile number-crunching powerhouses are certified as the ultimate platform for the syGlass cutting-edge VR tools.

The biggest industrial sectors are increasingly leveraging the immersion of VR to create apps and tools for professionals in areas such as medicine, architecture, design, 3D modeling and workforce training. When your objective is to architect the applications of tomorrow, you can't afford to spend all day today deploying your VR development infrastructure.

Pogo engineers are continually on top of the latest developments in VR technology and can design the ideal configuration to meet the unique demands of your project.

new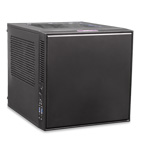 Tempest M4 syGlass VR Basic
Workstation

32GB DDR4, 2666MHz
4 bays 2.5"

SATA/SAS/NVME
new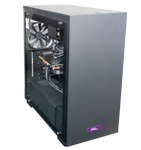 Tempest T7 syGlass VR Performance
Mid-Tower

64GB DDR4, 2666MHz
6 bays 2.5"

SATA/SAS/NVME